If you have any information about these crimes or any person(s) involved, you are urged to call Crime Stoppers at 859-253-2020 or submit a Web Tip . You do not have to give your name. CRIME STOPPERS will pay a cash reward of up to $1000 and you can remain anonymous.
BCTC Theft and Fraud
July 09, 2018
IN DECEMBER 2017, AN EMPLOYEE OF BCTC LOCATED AT 470 COOPER DRIVE DISCOVERED SOMEONE HAD GONE INTO HER OFFICE AND STOLEN HER WALLET. A CHECK OF THE SURVEILLANCE CAMERAS REVEALED TWO SUBJECTS ROAMING THE HALLWAYS AND CHECKING OFFICES. LATER THAT SAME DAY, A FEMALE BLACK SUSPECT WEARING A BLUE AND YELLOW MICHIGAN PULLOVER WAS CAUGHT ON CAMERA MAKING SEVERAL FRAUDULENT PURCHASES WITH THE VICTIM'S CREDIT CARDS AT MEIJER IN HAMBURG.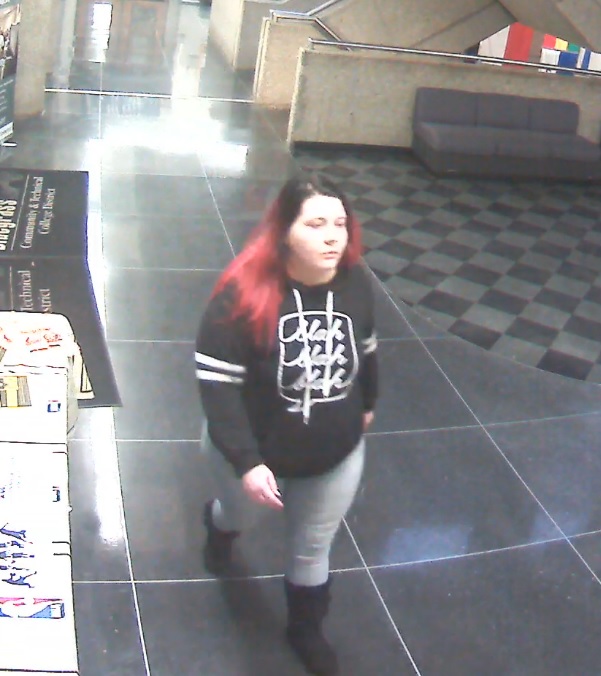 ---
CVS Pharmacy Robbery
July 02, 2018
ON TUESDAY MAY 29TH AT 1:30AM, TWO SUSPECTS ARMED WITH HANDGUNS HELD UP A CLERK AND PHARMACIST AT CVS PHARMACY LOCATED AT 3097 OLD TODDS ROAD. ONE SUSPECT ORDERED THE PHARMACIST TO TURN OVER SPECIFIC PAINKILLERS COMMONLY SOLD AND ABUSED ON THE STREET, WHILE THE OTHER SUSPECT ORDERED THE CLERK TO TURN OVER ALL OF THE CASH FROM THE REGISTER. THEY WERE ABLE TO ESCAPE WITH SEVERAL HUNDRED DOLLARS AND SEVERAL HUNDRED PILLS.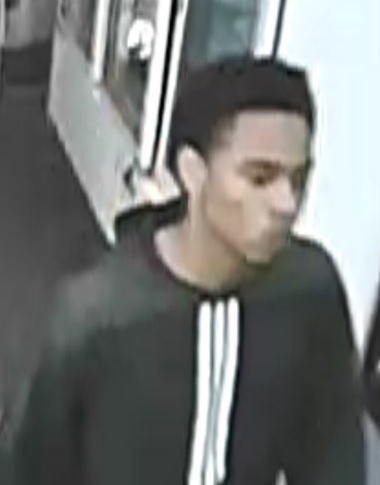 ---
Jacobson Park Theft and Fraud
June 25, 2018
ON WEDNESDAY MAY 9TH AT 7:30PM, OFFICERS RESPONDED TO JACOBSON PARK REGARDING A THEFT. UPON ARRIVAL, THEY MET TWO VICTIMS IN THE DOG PARK AREA. THEY ADVISED THEY RETURNED TO THEIR LEXUS SUV TO FIND THE DRIVERS REAR WINDOW BUSTED OUT AND THEIR PURSES HAD BEEN STOLEN. SUBSEQUENTLY DURING THE REPORT, THE VICTIMS CREDIT CARDS WERE ALREADY BEING USED AT GAME STOP AND WALMART ON NICHOLASVILLE ROAD FOR MULTIPLE TRANSACTIONS OVER $500.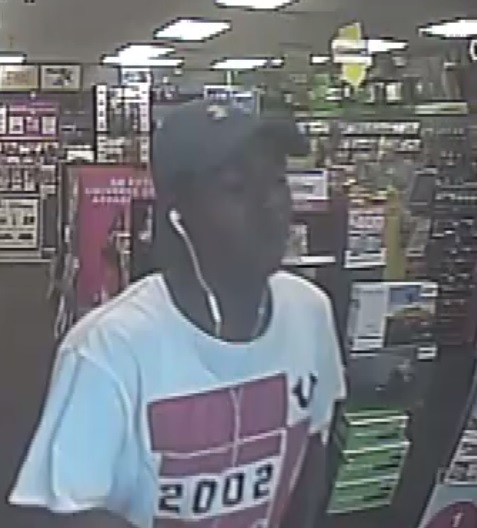 ---
Camo Mask Robberies
June 18, 2018
BEGINNING ON APRIL 20TH, A SINGLE M/W SUSPECT WEARING A BLACK OR GRAY HOODED SWEATSHIRT, SUNGLASSES, AND CAMO MASK AND GLOVES HAS COMMITTED 5 ROBBERIES IN THE N BROADWAY / BRYAN STATION AREA. HE HAS TARGETED DOLLAR GENERALS AND CASH EXPRESS LOCATIONS.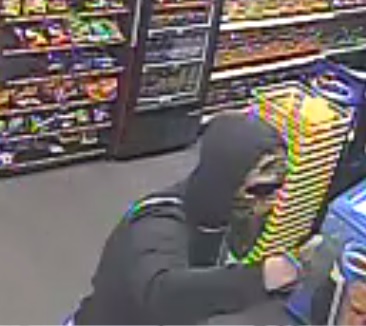 ---
Victoria's Secret Felony Thefts
May 28, 2018
STATUS
: SOLVED
ON SUNDAY APRIL 29TH AROUND 4PM, A SUSPECT DESCRIBED AS FEMALE WHITE, 5'2" 110LBS WITH SHORT BROWN FRIZZY HAIR ENTERED THE VICTORIA'S SECRET IN FAYETTE MALL AND PROCEEDED TO CONCEAL OVER $1000 IN MERCHANDISE IN HER PURSE AND A SHOPPING BAG. SHE THEN FLED THE STORE WITHOUT PAYING FOR THE ITEMS. CORPORATE LOSS PREVENTION RECOGNIZED THE SUSPECT AS BEING A HABITUAL SHOPLIFTER AT ADDITIONAL STORES INCLUDING PINK IN FAYETTE MALL AND VICTORIA'S SECRET IN HAMBURG.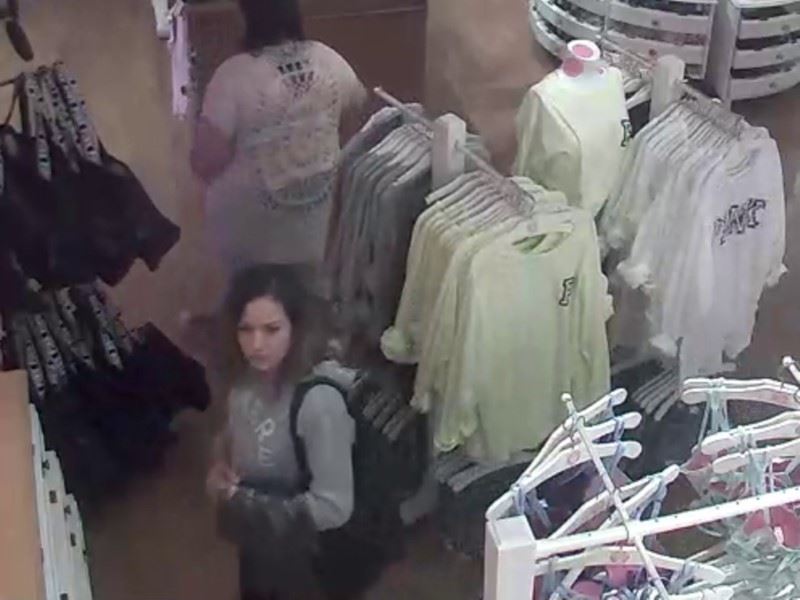 ---
Liberty Road LFA and Fraud
May 21, 2018
STATUS
: SOLVED
IN THE EARLY MORNING HOURS OF NOVEMBER 3RD OF LAST YEAR, UNKNOWN SUBJECTS BROKE INTO A VICTIM'S CAR LOCATED IN THE LIBERTY ROAD AREA AND STOLE HER PURSE. IMMEDIATELY FOLLOWING THE THEFT, THE SUSPECTS FORGED CHECKS AT KROGER ON RICHMOND ROAD. OVER THE NEXT THREE DAYS, OVER A DOZEN FRAUDULENT CHARGES WERE COMMITTED WITH THE VCTIMS CREDIT CARDS AT TARGET IN HAMBURG BY FOUR SUBJECTS. MOST ARE SMALL PURCHASES WITH LARGE CASH BACK TRANSACTIONS. DESPITE INVETIGATIVE EFFORTS, THE SUSPECTS HAVE NOT YET BEEN IDENTIFIED.
---
Dollar General Robbery
May 14, 2018
IN LATE NOVEMBER OF 2017, A SUBJECT ENTERED THE DOLLAR GENERAL LOCATED AT 208 LEGENDS LANE. HE WAS DESCRIBED AS WEARING A RED HAT, RED LEATHER JACKET, AND BLUE JEANS. A STORE EMPLOYEE OBSERVED HIM CONCEALING ITEMS INSIDE HIS JACKET. WHEN CONFRONTED, THE SUSPECT BECAME VIOLENT AND REPORTEDLY STRUCK THE EMPLOYEE. THE MERCHANDISE WAS RETRIEVED AND THE SUSPECT EXITED THE STORE. HE THEN IMMEDIATELY RETURNED AND TURNED OVER STORE DISPLAYS BEFORE FLEEING ON FOOT TOWARD LOUDON AVENUE.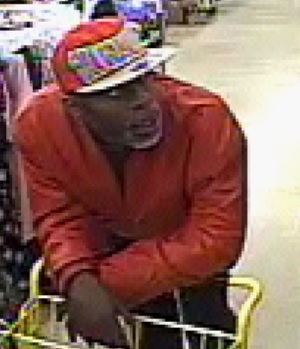 ---
City Park Car Break-Ins
May 07, 2018
STATUS
: SOLVED
IN THE PAST MONTH, MASTERSON STATION AND WELLINGTON PARKS HAVE EXPERIENCED AN INCREASE IN THEFTS FROM VEHICLES LEFT UNATTENDED. THE VICTIM'S CREDIT CARDS ARE BEING USED IMMEDIATELY FOLLOWING THE CRIMES PRIOR TO THE CARDS BEING CANCELED. THE SAME SUSPECTS MAY BE RESPONSIBLE FOR SIMILAR INCIDENTS IN RICHMOND, KENTUCKY. THEY MAY BE OPERATING A WHITE SEDAN, POSSIBLY A CHRYSLER 300 OR DODGE CHARGER.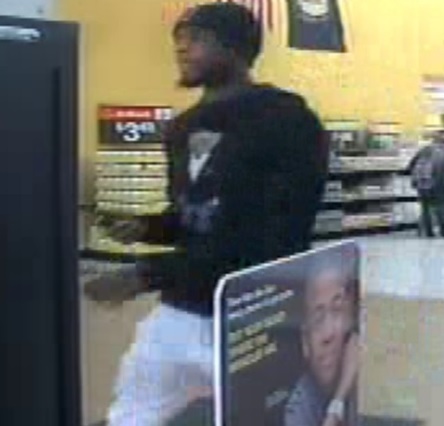 ---
Investigating Counterfeiting
April 16, 2018
STATUS
: SOLVED
ON FRIDAY MARCH 30TH AT 8:35PM, A SUSPECT ARRIVED AT DAIRY MART LOCATED AT 155 E REYNOLDS ROAD OPERATING A SILVER NEWER MODEL GMC YUKON DENALI. UPON ARRIVAL, A FEMALE IS WAITING FOR HIM IN A VEHICLE ACROSS THE LOT AND WALKS OVER TO MEET HIM. SHE ENTERS THE PASSENGER SEAT AND THE SUSPECT GIVES HER A COUNTERFEIT NOTE TO INTRODUCE INTO CIRCULATION. THIS IS THE SAME NOTE INVESTIGATORS HAVE BEEN TRACKING FOR SEVERAL MONTHS RELATED TO LAST WEEKS CRIME STOPPERS CASE.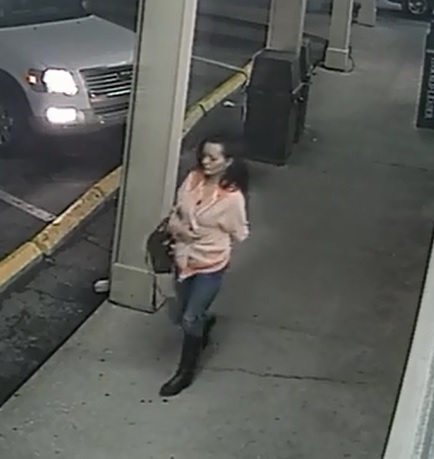 ---
Central Kentucky Counterfeiting
April 09, 2018
STARTING IN MARCH, COUNTERFEIT $100 BILLS BEGAN TO SURFACE IN AND AROUND CENTRAL KENTUCKY. THEY ARE BEING PASSED AT LOCAL RESTAURANTS AND RETAIL ESTABLISHMENTS IN LEXINGTON, GEORGETOWN AND LOUISVILLE. AUTHORITIES HAVE IDENTIFIED THIS PERSON AS ONE OF SEVERAL POSSIBLE SUSPECTS INVOLVED.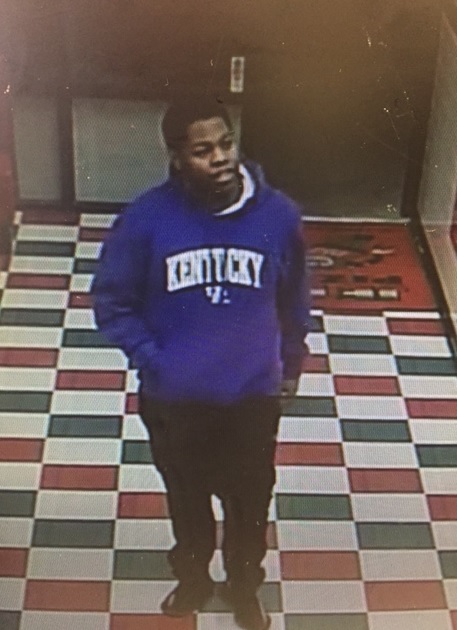 ---
Wallet Theft and Fraudulent Use
April 02, 2018
ON FRIDAY MARCH 9TH AT 1:30PM A VICTIM WAS HAVING LUNCH AT PANERA LOCATED AT 2573 RICHMOND ROAD. DURING THE COURSE OF LUNCH, HER WALLET WAS LIFTED FROM HER PURSE. SHORTLY THEREAFTER, TWO SUSPECTS WERE CAUGHT ON CAMERA USING THE STOLEN CREDIT CARD AT BEST BUY IN HAMBURG. THEY PURCHASED A MACBOOK PRO LAPTOP COMPUTERVALUED IN EXCESS OF $3,000 AND A GIFT CARD.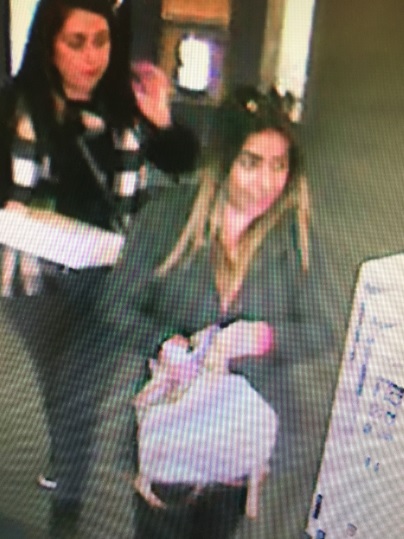 ---
Aggressive Shoplifters
March 26, 2018
IN THE EARLY EVENING OF FRIDAY JANUARY 5TH, LOSS PREVENTION PERSONNEL AT DILLARDS IN FAYETTE MALL NOTICED TWO FEMALES ACTIVELY CONCEALING UNPAID MERCHANDISE INTO A LARGE DILLARDS SHOPPING BAG AND HIDING IT INSIDE A CLOTHING RACK. AFTER ALMOST AN HOUR, THEY HAD CONCEALED OVER $1000 IN MERCHANDISE. AS THEY ATTEMPTED TO LEAVE THE STORE WITHOUT PAYING, LOSS PREVENTION PERSONNEL STOPPED THEM. A PHYSICAL ALTERCATION ENSUED AND THE SUSPECTS WERE ABLE TO ESCAPE.
---
Laptop Fraud
March 19, 2018
ON JANUARY 12TH, AN EMPLOYEE OF HEWLETT PACKARD LOCATED AT 810 BULL LEA ROAD LEFT A PERSONAL CREDIT CARD ON HIS DESK AT APPROXIMATELY 11AM. BY 1:30PM, THE CREDIT CARD HAD BEEN STOLEN AND WAS BEING USED AT STAPLES AND A SECOND RETAIL ESTABLISHMENT WISHING TO REMAIN UNNAMED IN HAMBURG TO PURCHASE SEVERAL IPAD PRO AND HP LAPTOP COMPUTERS. THE SAME SUSPECT WAS CAUGHT ON CAMERA AT BOTH LOCATIONS.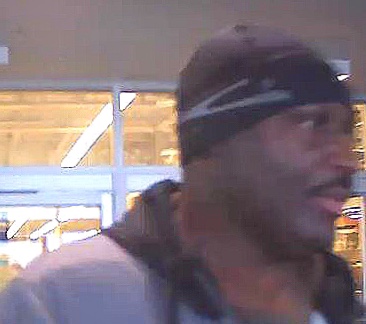 ---
Malabu Drive Burglary
March 12, 2018
STATUS
: SOLVED
ON JANUARY 13TH, A VICTIM THAT LIVES ON MALABU DRIVE RETURNED HOME FROM WORK TO FIND SEVERAL OF HER VALUABLES HAD BEEN STOLEN. AMONG THE ITEMS MISSING WERE SEVERAL GIFT CARDS INCLUDING ONE TO HOME DEPOT. THE SAME DAY, TWO SUSPECTS WERE CAUGHT ON CAMERA USING THE VICTIM'S STOLEN CARD TO PURCHASE OTHER PREPAID GIFT CARDS.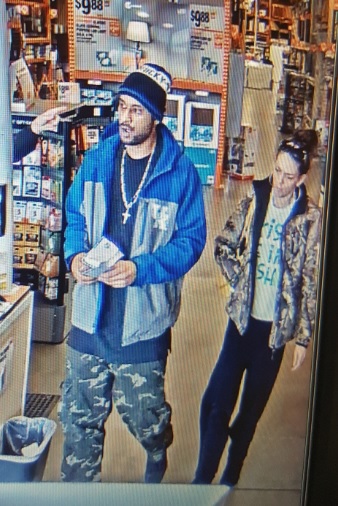 ---
Robbery Spree
March 05, 2018
ON JANUARY 15TH AND 16TH, TWO SUSPECTS WENT ON A ROBBERY SPREE IN LEXINGTON. AT VARIOUS HOURS THROUGHOUT THE TWO DAYS, THEY ROBBED 4 LOCATIONS INCLUDING ANNISTON MINI MART, LIBERTY ROAD SPEEDWAY, SHAMROCKS GAS STATION ON SQUIRES RD, AND HIBBETT SPORTS ON RICHMOND ROAD. THEY WERE CAPTURED ON SURVEILLNACE CAMERAS EACH TIME.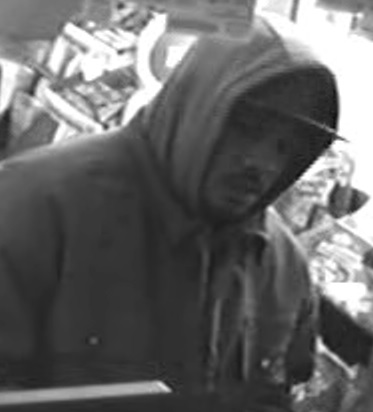 ---
Third Street Arson Investigation
February 26, 2018
ON THE EVENING OF SUNDAY FEBRUARY 4TH, LEXINGTON FIREFIGHTERS WERE CALLED TO 219 E THIRD STREET REGARDING A VEHICLE ON FIRE. UPON FURTHER INVESTIGATION, IT WAS DISCOVERED THAT THE CAR HAD BEEN INTENTIONALLY SET ON FIRE FROM WITHIN. SURVEILLANCE CAMERAS IN THE AREA CAPTURED IMAGES OF THE SUSPECT AS HE ATTEMPTED TO ALERT THE FIRE DEPARTMENT STATIONED AT 3RD STREET AND MARTIN LUTHER KING BLVD.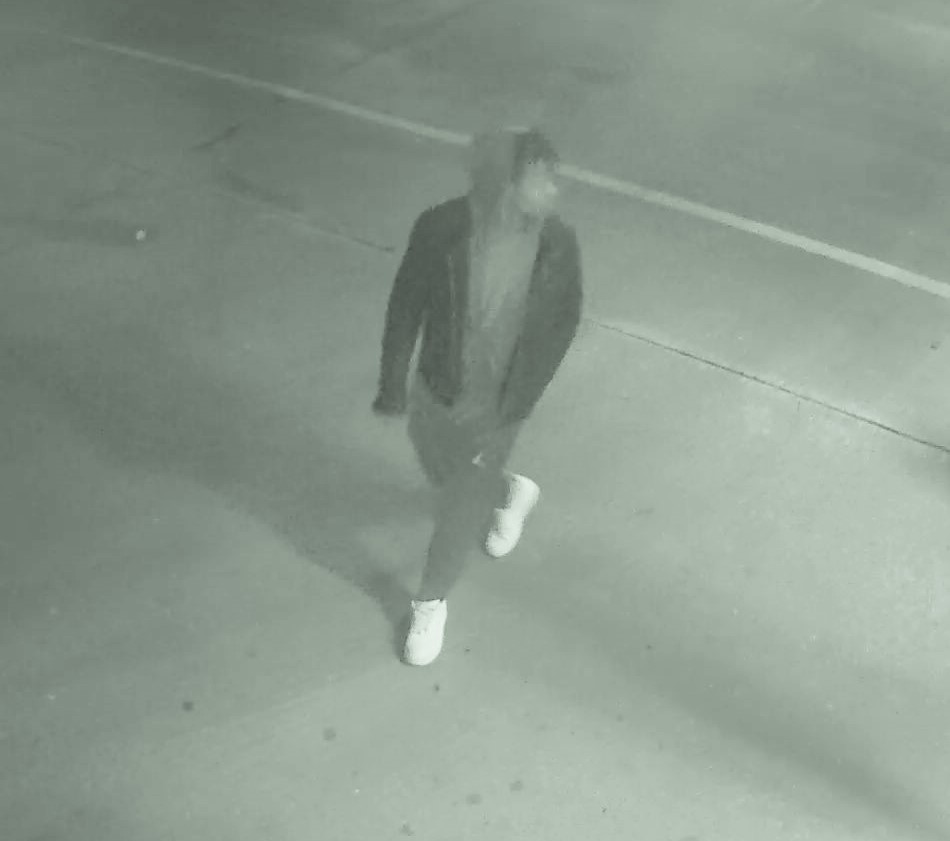 ---
Stephen Lawrence Theft
February 12, 2018
STATUS
: SOLVED
ON JANUARY 10TH AT APPROXIMATELY 3PM, A SUSPECT AND HER FAMILY ENTERED THE STEPHEN LAWRENCE CONSIGNMENT STORE LOCATED AT 183 MOORE DRIVE. SHE ASKED TO TRY ON A MINK COAT VALUED IN EXCESS OF $1000. IN THE CLERK'S ABSENCE, SHE STUFFED THE MINK COAT UP HER SHIRT AND CONCEALED THE BULK IN HER CLOTHING WITH A JACKET SHE WORE INTO THE STORE. THE SUSPECT WAS ABLE TO REMOVE THE SECURITY TAG AND EXIT THE STORE.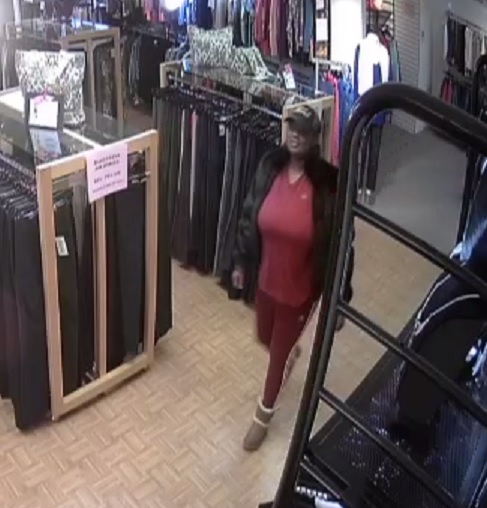 ---
Jewish Student Center Vandalism
February 05, 2018
IN THE EARLY MORNING HOURS OF JANUARY 15TH, OFFICERS WERE CALLED TO THE JEWISH STUDENT CENTER LOCATED AT 568 COLUMBIA AVENUE. UPON ARRIVAL, THEY WERE ADVISED THAT A GROUP OF 5-6 COLLEGE AGED MALES WERE OVERHEARD OUTSIDE IN THE STREET. THEY MADE SOME DEROGATORY COMMENTS AND PROCEEDED TO TEAR DOWN AND STEAL THE SIGN IN FRONT OF THE BUILDING. A UK POLICE OFFICER ON PATROL OBSERVED THE SUSPECTS NEAR THE DEAD END OF OLDHAM AVENUE. THEY DROPPED THE SIGN AND FLED AS HE APPROACHED.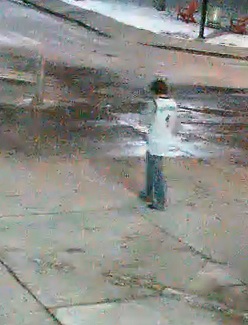 ---
Studio Players Burglary
January 29, 2018
STATUS
: SOLVED
ON SUNDAY JANUARY 7TH A FEMALE WHITE BROKE INTO THE SIDE WINDOW OF 453 SHAWNEE AVENUE BELONGING TO STUDIO PLAYERS - LEXINGTON COMMUNITY THEATRE. ONCE INSIDE, THE SUSPECT BEGAN LOOKING THROUGH DRAWERS UNTIL SHE FOUND CHECKS AND A GIFT CARD. SHE REMAINED INSIDE THE BUSINESS FOR SEVERAL HOURS DANCING, AND EVEN MADE HERSELF COFFEE AND POPCORN. SHE WAS DISCOVERED BY THE BUSINESS OWNER AND FLED THE SCENE.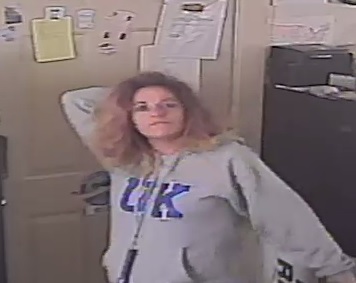 ---
Porch Pirates - Theft of Packages
January 22, 2018
STATUS
: SOLVED
THROUGHOUT DECEMBER JUST PRIOR TO CHRISTMAS, SEVERAL SUSPECTS WERE CAUGHT ON HOME SECURITY CAMERAS STEALING CHRISTMAS CARDS AND PACKAGES FROM FRONT PORCHES. THESE SUBJECTS CAN COMMIT DOZENS OF SIMILAR THEFTS IN A VERY SHORT PERIOD OF TIME. THESE SUSPECTS USUALLY OPERATE ALONE AND THESE INCIDENTS ARE NOT BELIEVED TO BE RELATED.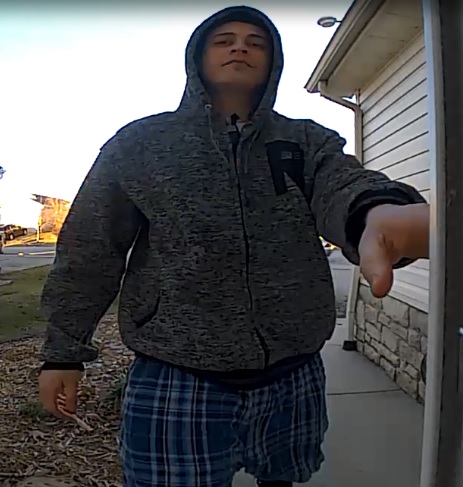 ---